Editors Note: Last week AdWeek published my Op-Ed on Quibi and what I believe are many of their problems. The article they posted was slightly edited (as is normal with op-ed's) but I wanted to publish the full article, which is what you'll see below. Enjoy!
---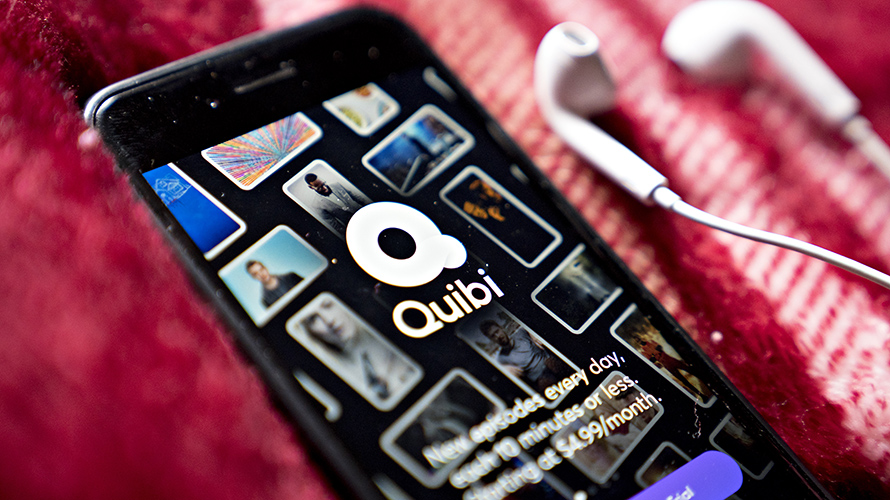 Quibi isn't failing because of the coronavirus, lack of brand awareness, or even poor content. It's failing because the whole premise is based on an incorrect assumption about consumer wants.
Quibi has spent nearly $2 billion on their creation and release. Even if you don't really know what Quibi is, you've likely seen that name thanks to their countless ad campaigns. But a couple months into their release, they have less than 3 million downloads and less than 2 million active users.
For those who aren't familiar with it, (and it seems like that's a lot of people) Quibi is a short-form video app that produces high end content with major names in entertainment. Jennifer Lopez, LeBron James, Idris Elba, Steven Spielberg and Chrissy Teigen are all among some of their content producers. And everything they do is 5-10 minutes long, designed to be consumed by people who only watch 10 minutes of content at a time.
Co-founder Jeffrey Katzenberg recently told the New York Times that he blames their struggles on the coronavirus and the fact that they launched right when the outbreak started to take hold in the States, March 1, 2020. This claim is made despite the fact that, according to eMarketer, time spent on Short-Form Video apps in March of 2020 was up 54% from the previous year.
There are lots of things people can, have and will point to when trying to explain why this enormous investment is failing. But I believe there is a major fundamental issue that is being overlooked. People don't associate short-form content with quality.
How did I come to this conclusion? I've been teaching online classes on digital advertising for the past five years. Recently, there have been many studies, as well as my own analytics, that show that people consume on average about 20 minutes of content for each class. Many elearning platforms have even promoted these stats and encouraged people to create shorter content. Why spend time making a three hour course if only 20 minutes will be consumed?
However, the sales data shows that longer classes sell better, even if people only watch 20 minutes of it. My personal sweet spot is around 90 minutes per class. And I have 30,000 students to back this up.
The issue with Quibi, (in my opinion) is that they looked at the right data but came to the wrong conclusion. People may only consume 10 minutes of video content, but they either want the option to consume more, or perceive that longer content equals better quality.
Here are a few examples. Warby Parker wanted to sell prescription glasses for $20 each. However, at that price no one bought them because they thought that was too cheap for good quality glasses. When they raised the price to $99 they flew off the shelf.
When Peloton started selling bikes they were priced at $1,200. But sales didn't really grow until they doubled the price to $2,400.
Higher cost equals better quality in the minds of consumers. And when it comes to content, the length of the content equals the perceived quality.
But how could the data be so wrong? Well, it wouldn't be the first time.
When buying and selling stocks there are lots of things to consider. The profitability of a company, industry trends, P/E ratios, and much more. In theory you should be able to crunch all the data and figure out which stocks will do better than others. But if that were the case everyone would be rich, right?
The reason why you can't use data to predict 100% of all outcomes is because you can't calculate individual personalities. A company could be doing everything right, but the CEO might have personal or family issues that distract them from their job. An executive might sleep through a meeting and lose a big sale.
And look at where people are consuming free content vs. paid content. The largest platform for short-form content is YouTube, which is free. There are lots of high quality YouTube producers, but their content isn't on par with Netflix, Hulu, Amazon, HBO, and other paid streaming services. And those paid services all have content that's 30 minutes or longer.
If Quibi was free, perhaps they would get more users. But as a paid service, I believe they will struggle to convince consumers that their 5-10 minute shows are worth the same as longer form content.
Quibi looked at all the right data, but they didn't consider how the individual consumer would view and react to the product. They might only watch 10 minutes of content, but they'd rather watch part of a high quality program then 100% of something they perceive to be a lesser quality product.
It might not be too late to salvage the product, but I believe this key oversight is the reason this $2 billion company is struggling.