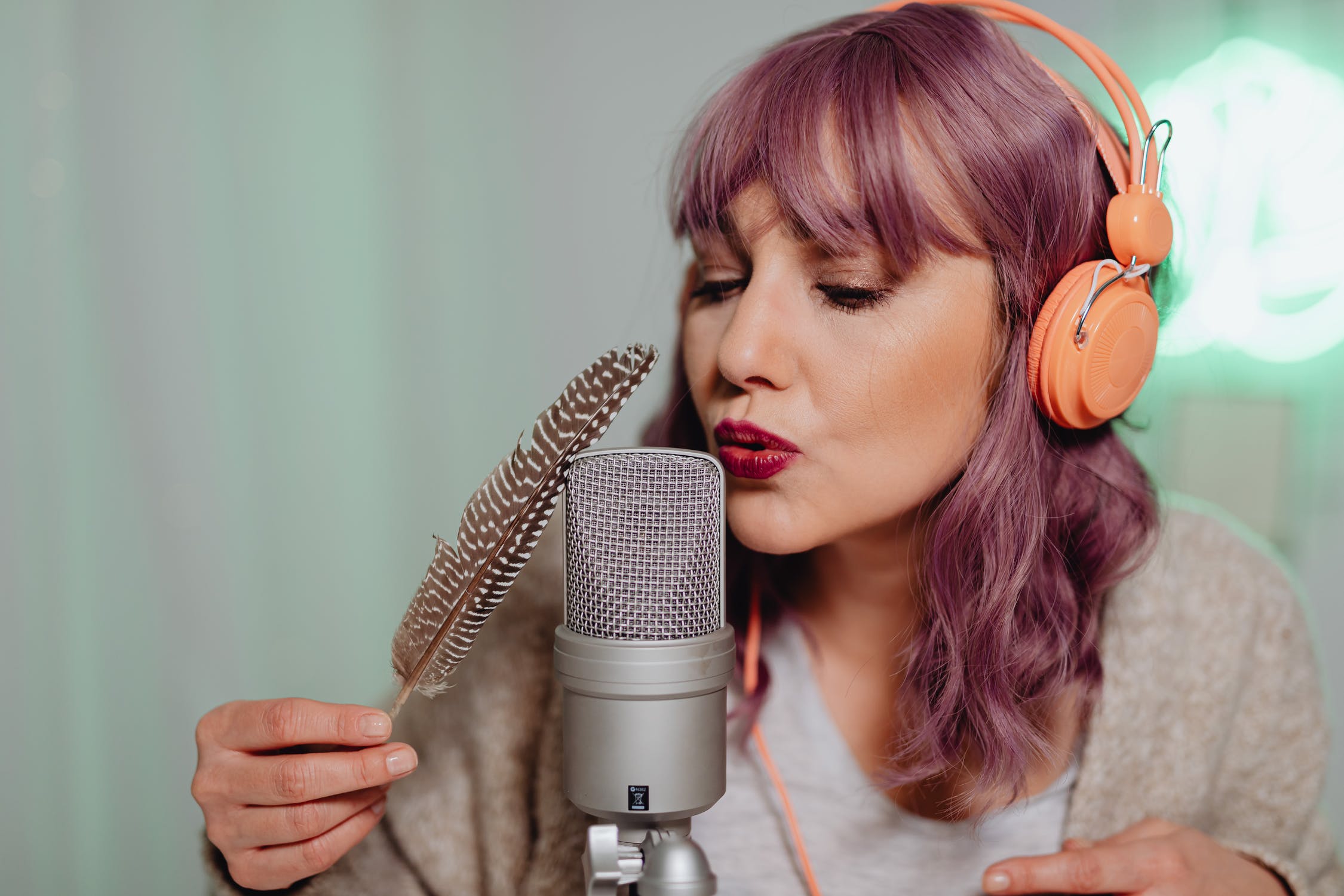 When you're recording content at home, be it for a video, class, podcast, YouTube video, or another project, picking the right microphone is extremely important. Having proper sound come through can be the difference between a bad project, and a great project! Here are the Top 7 Microphones we recommend for videos or podcasts.
The Blue Yeti USB Mic is consistently one of the top rated microphones on the market. The custom three-capsule array produces clear, powerful, broadcast-quality sound for YouTube, game streaming, podcasting, Skype calls and music. These microphones can be purchased from multiple places online, but right you can get the Blue Yeti Microphone on Amazon for $129. Not every mic on this list is over $100, but if you're looking for great value, this is our top pick.
From the same company that brought you the #1 pick from this list comes the Blue Yeti Nano Premium. A more condensed version of the above mic, this one is a little easier on the wallet at just $79.99. It also takes up less room on your desk which can be issue with notes, computers, and general clutter. It has a few less options for adjusting the audio, but is perfect for podcasting, game streaming, Skype calls, YouTube or music, you can get this Blue Yeti Nano on Amazon for $79.99.
3. FIFINE Studio Condenser USB Microphone
For those that have a table to mount a boom too, this is a great option. This USB Microphone Kit provides a direct plug-and-play connection to Mac and Windows computers without any additional hardware. Perfect for recordings, YouTube videos, garageband, Twitch, and more. This FIFINE Studio Condenser USB Microphone Kit can be bought on Amazon for $50.99. A great deal for the full package.
4. Shure SM7B Vocal Microphone
If you're looking to spend money on a top of the line microphone, it's hard to go wrong with the Shure SM7B. This isn't the top option on our list simply due the cost (the Blue Yeti's are great at closer to $100), but if cost isn't as much of a concern, we highly recommend it. The SM7B has a dynamic cartridge for smooth, flat, wide-range frequency response and produces exceptionally clean & natural reproduction of both music & speech. The Shure comes in at the top of our price range at $399 and can be bought by clicking this link.
5. HyperX QuadCast - USB Condenser Gaming Microphone
This mic breaks a little on this list as it's designed first and foremost for gaming. You see it in the style, but it also comes with shock absorbers, perfect for gaming. Comes with Anti-vibration shock mount, Tap to mute sensor with LED indicator, Four selectable polar patterns, and Mount adapter included. Pick this one up for $131.99 today.
6. Risea Computer Condenser PC Mic with Tripod Stand
The Risea computer mic with tripod is a great option for anyone on a budget. It's priced at the lower end of our scale at just $29.99, but includes a stand, making it easy to setup on almost any desk. It won't produce the same range as the studio quality Shure or the Blue Yeti, but if you're getting started this is much better than plugging in your headphones or using the built in computer mic. For those on a budget, this is a great place to start.
7. Avantree Aria Bluetooth 5.0 Noise Cancelling Headset
If you're looking for a combination of headphones and microphone, start here. The Avantree Aria Noise Cancelling Headset gives you great audio quality, and gives you the ability to clearly hear what you're saying. With other mics you need a separate headphone, but this option is built in. It also removes the need for a stand or boom arm, since the mic is built into the headphones.
Get the Avantree Aria Headset for $79.99 on Amazon.
There you have it, the Top 7 Microphones we recommend for home recording use. There are plenty of options out there, but make sure to keep in mind a few factors. First, almost any microphone you buy will be better than the built in computer mic, so if you're serious about making a project for streaming, you need a good mic.
Second, audio is what people remember most about videos, streams, classes, and obviously podcasts. If your audio quality is poor people will assume the content you are discussing is poor as well, so don't give them that opportunity. Buy yourself a good mic and start your new project today!