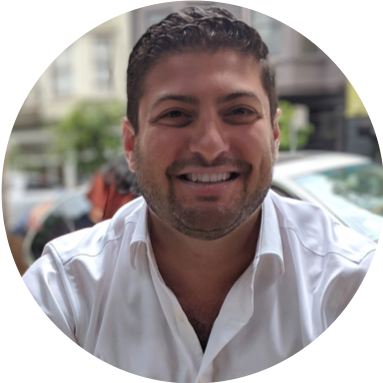 Meet Your Coach
Ben Silverstein is an award winning digital media professional with over a decade of experience working in the digital space. He's managed hundreds of millions of dollars for local, national, and international brands including Six Flags Amusement Parks, Giorgio Armani, Cafe de Columbia, William Grant & Sons, and the FDA Real Cost which won a 2015 gold Effie in the Disease Awareness and Education category. When he's not teaching, Silverstein works full time in the mobile advertising space and is a consultant for the IAB's Learning & Development and certification group.
SOCIAL MEDIA
Interested in reaching your audience on social media? Ben has experience managing tens of millions of dollars in paid social media advertising and can guide you on best practices so you get the most out of your budget and campaign.
---
PROGRAMMATIC ADVERTISING
Programmatic has taken off in the past few years, and with so many tech companies, products, and constant changes, it can be difficult to stay on top of the latest trends. We can explain what's going on in plain English, and answer any of your programmatic advertising questions.
---
DISPLAY (BANNER) ADVERTISING
Banner ads make up most of the ads you see online, but not all are the same. Be it a mobile unit, rich media, takeover, or custom unit, understanding all the options at your disposal is import for any planner.
---
VIDEO (OTT/Pre-Roll) ADVERTISING
YouTube might be the most popular destination for video online, but video ads are everywhere. Be it pre-roll on a news site, interstitial units in-app, rewarded videos in games, or full screen ads on an OTT device, advertisers have lot of options with different targets, pricing, and effectiveness to consider.
---
MOBILE MEDIA & TECHNOLOGY
Time spent on mobile devices surpassed desktop in 2016. Since then mobile media has only continued to grow, meaning your customer is likely interacting with your products on a mobile device. We can work with you to make sure you are properly setup for mobile consumption.